Client: No Limit Management SRL (1Music)
Year: 2008
Description and solution:
At the beginning of 2008 the team Distinct was asked to execute from the scratch the entire technical infrastructure for a new musical television.
In the first phase (4 months) we have implemented the data room with the IT and television equipment, the redundant connectivity to Internet and to the transportation supplier via satellite and we supplied the basic services to the internal users (E-mail, File sharing, Work stations, structured cabling supervision).
Full virtualization (VMware) was used for servers. The video surveillance and telephony (analogue & IP) were also installed and commissioned.
The most important moment of the project was happened when we were allowed to be the one connecting the video MC to the satellite uplink marking the broadcast of the first images of the new television.
References: Giovanni Francesco, General Manager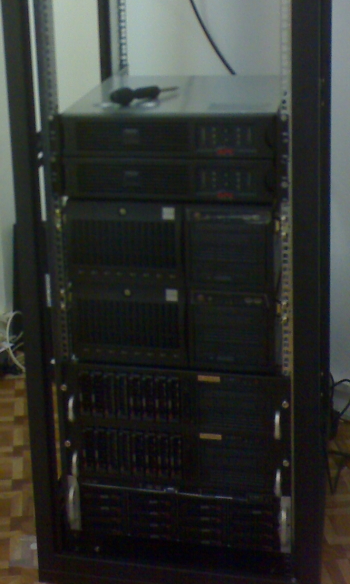 Other
case studies
:
See more: